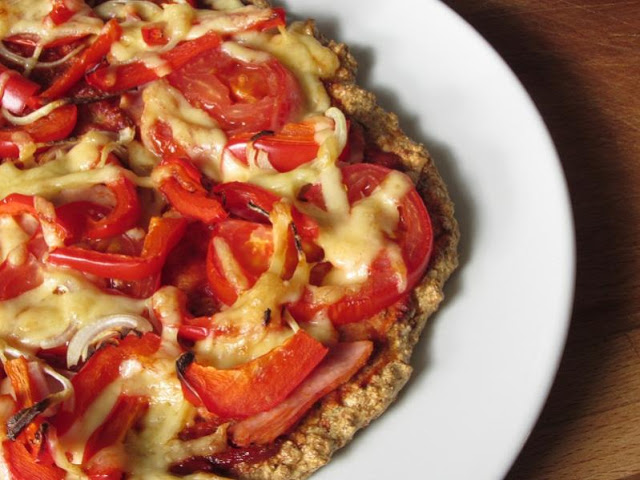 Low Carb Pizza
This is one my favorite Low-Carb recipe – very easy and so delicious.
Ingredients
3 eggs
Italien spices
80g ground almonds
1 ts guar flour
1-2 tb parmesan
Beat the egg whites until they are white and solid. Mix the egg yolks with the spices, the almonds and the flour. Add the Parmesan. Lift the egg whites gently into the dough at the end. Distribute the dough on a baking tray with the help of a tablespoon.
Bake the dough for 10 minutes at 200 degrees. Take it out of the Oven and start with the topping.
What you need:
2 tb Tomato paste
Italian spices
Ingredients of your choice
Cheese
Preparation
Mix the tomato paste with Italian spices and a little water. Spread it over the pizza crust. Place some ingredients like ham, salami, vegetable or seafood. I like the pizza with fresh tomatoes and basil. Cover the pizza with cheese and bake it at 200 degrees again for more or less then 10min. Enjoy!